Software engineer, developer, and programmer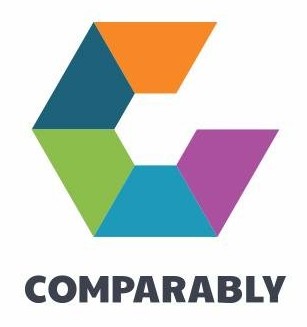 Comparably
Software Engineering
Palo Alto, CA, USA
Posted on Tuesday, August 1, 2023
At Acme, community is what we are and it's what we do. It's what makes us different. To create the best ride for all, we start in our own community by creating an open, inclusive, and diverse organization where all team members are recognized for what they bring.
We care deeply about delivering the best transportation experience; this means the best experience for the passenger and the best experience for the driver. We believe this quality of service can only be achieved with a deep understanding of our world, our cities, our streets… how they evolve, how they breathe. We embrace the powerful positive impact autonomous transportation will bring to our everyday lives and with our ambition, we will become a leader in the development and operation of such vehicles. Thanks to our network, with hundreds of millions of rides every year, we have the means to make autonomy a safe reality. As a member of Level 5, you will have the opportunity to develop and deploy tomorrow's hardware & software solutions and thereby revolutionize transportation.
Developing a network for autonomous vehicle is a complicated prospect. We're looking for network engineers to help build the next generation network for Acme Level 5. You will be a bridge between our hardware and software teams, responsible for building the data centers, edge pops, cloud interconnections. If you enjoy working in a fast-paced, safety-critical environment and you're great at creating solutions given minimal detail beyond complicated requirements, you might be the person we're looking for!
Acme is searching for a seasoned Systems Engineer who will be responsible for helping to build and maintain the internal systems and networks for Acme's growing corporate IT organization. The ideal candidate will have significant experience with supporting complex heterogeneous environments in a fast-paced, high growth setting.
You are someone who asks questions, is confident in not knowing everything, and would rather collaborate with others than go it alone. You are crisp and detail oriented, but able to work outside of the boundaries when necessary. On top of your proven history of success, you have a passion for technology and, like us, you value hard work and fun in equal measure.
Responsibilities:
You will keep the production network for Acme Level 5 running and scalable
You will work with our various internal teams to build and operate a highly available, high-performance infrastructure
You will design and deploy the production network and data center infrastructure
You will interact with external parties to negotiate peering, procure and evaluate hardware, and grow our infrastructure
You will participate in a periodic on-call rotation
Experience:
Extensive familiarity with Cisco, Juniper, Arista hardware/software
Extensive experience with data centers and best practices
Extensive experience managing very large-scale infrastructure
Understanding of all the infrastructure pieces and protocols needed to make the network reliable
Extensive knowledge of OSPF, BGP
Able to capacity-plan and forecast
Knowledge of MPLS, QOS, ISIS, DWDM a plus
Coding skills
Benefits:
Great medical, dental, and vision insurance options
In addition to 11 observed holidays, salaried team members have unlimited paid time off, hourly team members have 15 days paid time off
401(k) plan to help save for your future
18 weeks of paid parental leave. Biological, adoptive, and foster parents are all eligible
Monthly commuter subsidy to cover your transit to work
20% off all Acme rides
Acme is an Equal Employment Opportunity employer that proudly pursues and hires a diverse workforce. Acme does not make hiring or employment decisions on the basis of race, color, religion or religious belief, ethnic or national origin, nationality, sex, gender, gender-identity, sexual orientation, disability, age, military or veteran status, or any other basis protected by applicable local, state, or federal laws or prohibited by Company policy. Acme also strives for a healthy and safe workplace and strictly prohibits harassment of any kind. Pursuant to the San Francisco Fair Chance Ordinance and other similar state laws and local ordinances, and its internal policy, Acme will also consider for employment qualified applicants with arrest and conviction records.